Office Clearance
Housleys Office Clearance Services
Our policy of reuse/Recycle takes disposal to another level, our target is zero landfill, you can rest assured if you need to dispose of office furniture it will be dismantled and wood will be reduced to biomass fuel and steel for recycling, furniture of any value will be given to recognised charities and unfortunate homes, and with this commitment. All of our vehicles are fitted with pollution management controls.
WEEE Compliant
As part of our office clearance services Housleys provide a collection and recycling service which is fully adherent to the WEEE Directive.
We will:
Collect your redundant office equipment (IT equipment – PCs, monitors etc.) and even small unwanted items such as office staplers and hole punches. These are all shredded and recycled
Collect your redundant white goods – fridges, dishwashers etc.
We provide full certification showing the outcome of your waste, providing an audit trail for your company.
WEEE Directive
The Waste Electrical and Electronic Equipment (WEEE) Regulations (2006) became law in July 2007. Since the legislation became effective the waste industry has seen an increase in the amount and variety of electrical waste being collected and recycled in a correct and environmentally friendly manner. In the UK, 222 million units of electrical equipment are put on the market each year, with office and business supplies accounting for 21 million of these items.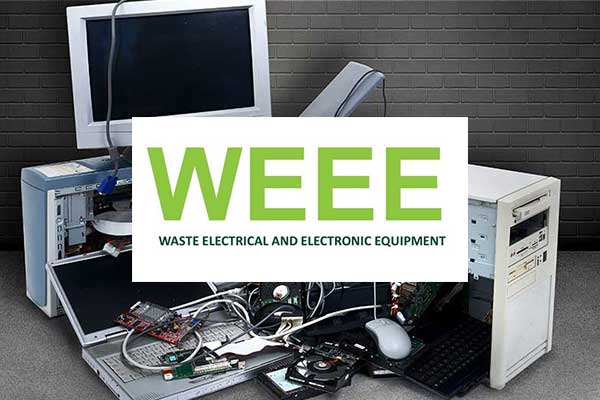 Recycling or Disposal of Redundant Furniture
The amount of waste Britain produces continues to increase year on year. Over recent years key environmental legislation has placed the onus of responsibility upon you, the waste producer, to identify your waste and determine in what way it should be handled and treated, or when possible recycled.
If you do not use a licensed waste carrier then you or your company will be liable to a fine if your waste is disposed of inappropriately. As part of the Specialised Movers Group, Housleys are licensed waste carriers and can collect your redundant furniture and provide a full green solution for its disposal. We will always provide certification showing the outcome of your waste. Talk to us about your office clearance needs.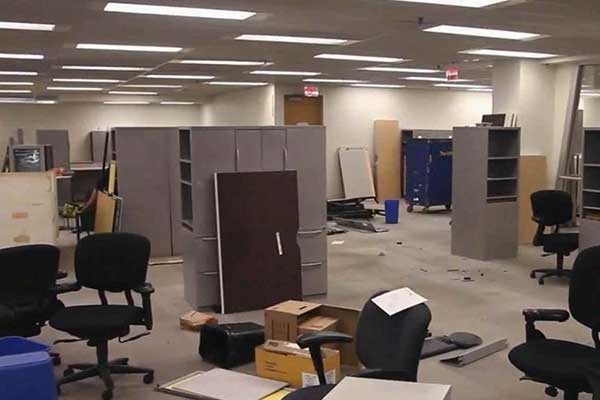 Housleys your first choice for Office Clearance Services
If you require Flood Relief Removals & Storage
Call 0114 256 1211 or click the button for an Instant Online Quote.
Housleys Office Clearance Services – Sheffield – Chesterfield – Worksop – Bakewell – Hathersage – South Yorkshire.