Housley's are a prestigious sheffield moving company who have been trading since 1970, becoming a recognised name throughout South Yorkshire, and known for providing a quality service at a quality price.
Housley's started with just one vehicle, an old ambulance, and now boast a fleet of high end vans all the way to arctic lorries, with a local head office in Sheffield, and an additional office in Wath-Upon-Dearne.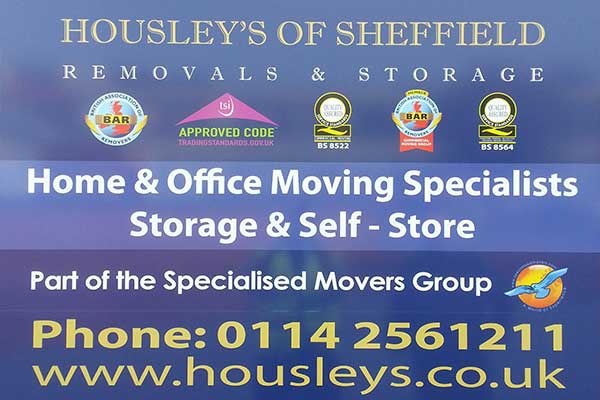 Housleys are Green!
We pride ourselves on being a green company. Our fleet consists of electric hybrid vehicles to help reduce carbon emissions, we have packing materials that are all made from recycled materials and our crates are made from 90% recycled plastics made to our specification (14001 is the British Standard for Environmental and Waste Management ensuring this is done in the greenest way possible). In addition to this we, under this Standard, are certified to carry out Waste Electrical and Electronic Equipment (WEEE).
Some of our Clients
We have many commercial clients, easily recognisable names who have put their trust in us for many years, and we have never failed to deliver for them. Here are just a handful:
Kier
South Yorkshire Police
Bramall Construction
South Yorkshire Housing Association
Great Placed Housing Association
A Sheffield Moving Company -The History of Housleys
The company was originally called H and M Removals when Peter worked alongside his brother-in-law Alec Morrison, but in 1970 Peter Housley became sole trader. Meanwhile, his wife Margaret ran a café at the top of Gower Street in Pitsmoor before assisting Peter with the business along with raising their three children; Kevin, Julie and Philip, who later went on to be actively involved in the business.
Kevin was born on New Year's Day in 1962. He attended Limpsfield Junior School in Wincobank (where he has recently overseen a small office relocation) before moving up to Hinde House Comprehensive School. After leaving school at 16, he went into the construction industry as an apprentice joiner, but due to the building recession he was made redundant and therefore worked for his father at Housley Removals.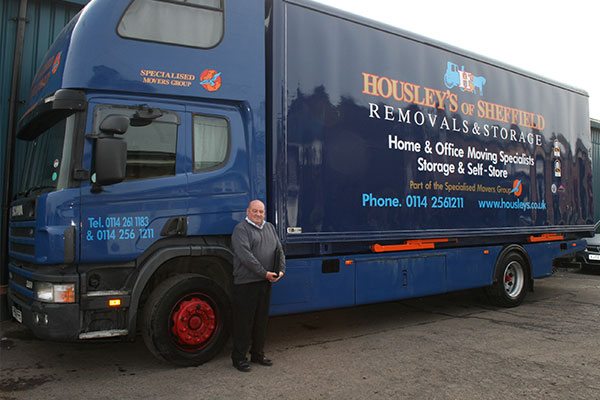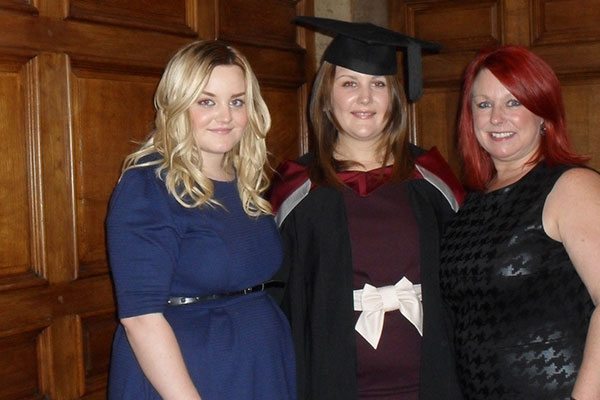 Kevin started as a removal porter before learning to drive the 7.5 tonne vehicles and then taking a Heavy Goods Vehicle Class 2 test. His early memories of working for the company include collecting the tea chests from the old Snuff Mill on Sheldon Road with his father. In 1999, Peter Housley retired from the business leading to his sons taking over as directors. Unfortunately, in 2007, Peter passed away which had a devastating effect on all of the family. In spite of this, Kevin has remained a stalwart of the company to the present day.
When not at work, Kevin's hobbies include fishing and walking his Springer Spaniel, Topper. He also spends time with his wife Diane, eldest daughter Faye (who worked part-time at the company for 4 years), and youngest daughter Hannah.
Originally, the company used an old ambulance to carry out their services before purchasing 7.5 tonne Bedford TK vehicles. At its' peak, Housley Removals ran a fleet of 11 vehicles and stored over 300 homes' goods and effects in its Greasborough Road depot.
Housley Removals were employed by Sheffield City Council for 25 years to complete contracted works across the city, both in domestic and commercial removals and relocations. As a Sheffield moving company Housleys have relocated over 300 schools throughout the city. Between 2010 and 2012, Housley Removals relocated over 2,500 staff from various locations to the new Moorfoot building as well as relocating the old 'Wedding Cake' registry office to its new home in the Old Town Hall. Kevin also personally supervised the removal of the Rt. Hon David Blunkett's office from St. Paul's Parade to new premises.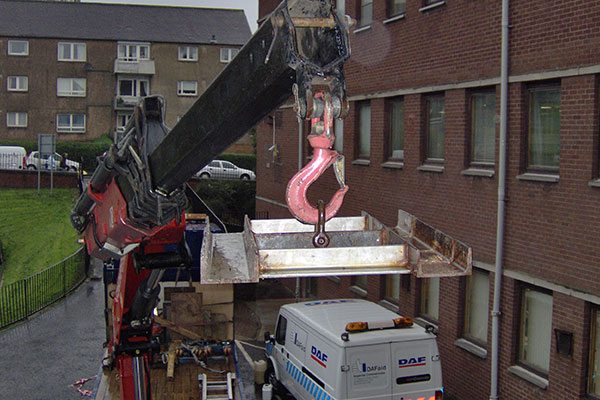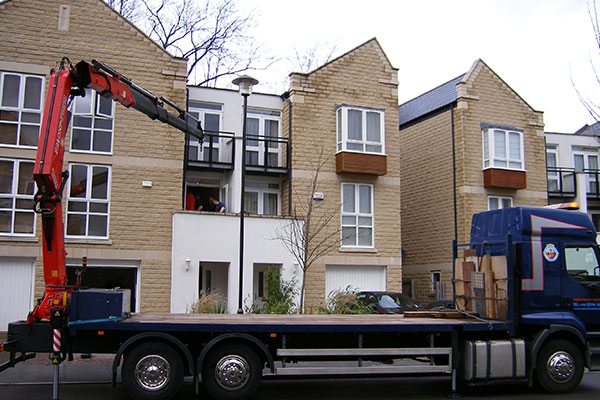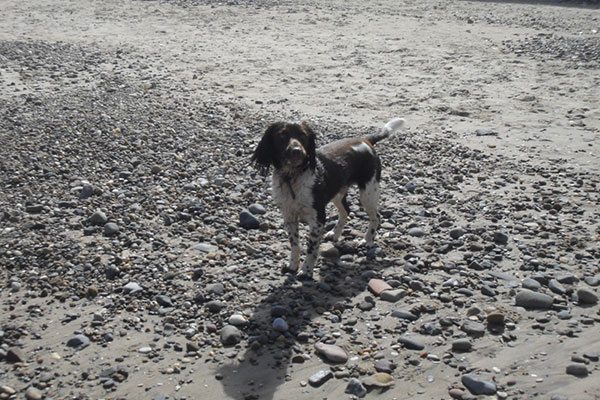 Other contracts included South Yorkshire Police, Bramall Construction, South Yorkshire Housing Association and Great Places Housing Association. Most notably, the company moved and stored the goods and effects of over 2,800 properties in the lower Shiregreen area of Sheffield on behalf of Sanctuary Housing through Frank Haslam Milan Construction. In addition, the company delivered windows and kitchens for Kier for the regeneration of homes throughout Sheffield in 2010. Today the company are still working for Rotherham Metropolitan Borough Council and on the 22nd and 24th May 2014, used 5-6 vehicles for the delivery and collection of polling booths and election related equipment for the local and European elections.
In 2013, Housleys became part of the Specialised Movers group. This has enabled the company to grow and have access to more sophisticated equipment and bigger premises while still providing a comprehensive service to all customers and clients. Since joining the Specialised Movers group Housley's are now beginning to employ additional staff and have been accredited with the following: BAR, CHAS, Safe Contractor etc.
Today, Kevin and his nephew, Peter Housley, are actively involved in the day-to-day running of Housley Removals. Kevin's role involves the surveying and supervision of commercial and domestic removals. Meanwhile, Peter Housley is a removal porter and currently learning to drive. He has attended training courses within the company to develop his skills and knowledge of the industry, standing him in good stead for his future in Housley Removals.
Whether you require a quote or just some advice, we would be delighted to hear from you - both are always free!
Click on the 'Price Calculator' button below and receive an estimate for your home removals from Housleys within 30 seconds!